I don't have many updates for August, I've been busy working on recipes and formulas. A lot of the bath salts have been purchased, but I'll be sure to post the rest as soon as I can. But I thought I would post this because I know I love bargains!
If you love cute clothes for women, children, maternity and plus sizes; if you love shoes, handbags, and accessories; if you love useful appliances and kitchen accessories; if you love bedding, bedroom, and bathroom accessories; and you love getting discounts... You'll love
Zulily
. It's a discount site that sells all that and more. You can get amazing discounts. I've bought clothes that retailed for $70 for only $19.99. There are name brands and off-label brands, some are more well-known than others, but everything I've bought has been high quality. And in the few short months I've been a member, I've purchased a lot. Simply use the link above and register as a new customer. It's that easy. Every day, they'll email you the sales that are going on that day; there are new sales every day. And not just a few, a lot. I'll warn you now, the site is geared towards mothers, so there's a lot of kid clothing, but there's more than a few sales every single day for regular women's clothing, and plus sizes, too. Along with maternity wear and nursing accessories.
So whether you're pregnant, a mom, or don't have kids, you'll find something on
Zulily
. I'm inviting you using my link so you can become a member. Yes, I do get credit for this, but once you sign up, you'll be able to invite people and earn credit for yourself. If you're on Pinterest, I have a
Board
with a lot of cute finds from
Zulily
. I've purchased most of the items on there, but not all of them. Some of them I simply like, so I pin. For those of you not on Pinterst, I'm going to post some pics of the stuff I've bought, just as a preview to what you can expect to find. But trust me, there is so much more than what I'm going to show you. Shoes, dresses, skirts, tops, sweaters, vests, scarves, hats, bags, glasses, there are so many clothing options. And don't forget that they have home sales, too. I haven't purchased anything from that category yet, so I can't show you anything, but some of the things include knives, plates, glasses, storage containers, bedding, shower curtains, soap dispensers, shower caddies, computers (there's a sale today on HP touch screen computers), appliances like ice cream makers, toasters, coffee makers, hand and stand mixers (including brands like Cuisinart), things for entertaining like napkin rings and wine glass markers, mobiles and crib bedding for babies, baking pans of all shapes and sizes (including pumpkins, fish, and leaves), and so much more.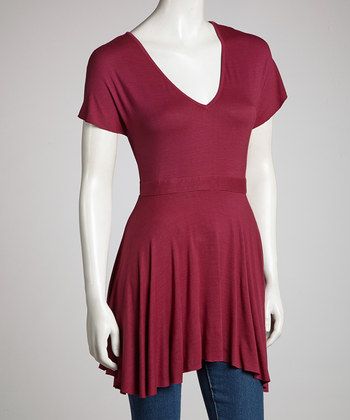 I bought this for $19.99 and it retails for $66. I bought this for $19.99 and it retails for $48. I'm wearing it right now, actually, and it's really soft and comfy.
I got this for only $9.99, it retailed for $18.
I paid $7.99 and they retail for $20. They're really nice, actually, they're soft and warm. Can't wait for winter weather when I'll need them.
I bought this for $16.99 and it retailed for $70. Zulily told me $32, but when it arrived, the tag on it had a suggested retail price of $70.
I bought this for $19.99 and it retails for $43. It's really comfortable and soft and I love that it's hooded.
This guy was $8.99 and retailed for $12.
This one was $11.99 and retailed for $18.00.
This was $11.99 and retails for $24.
This was $16.99 and retails for $68.
This awesome cup was only $5.99 and retails for $10.
This silk-pashmina blend scarf was $10.99 and retails for $35.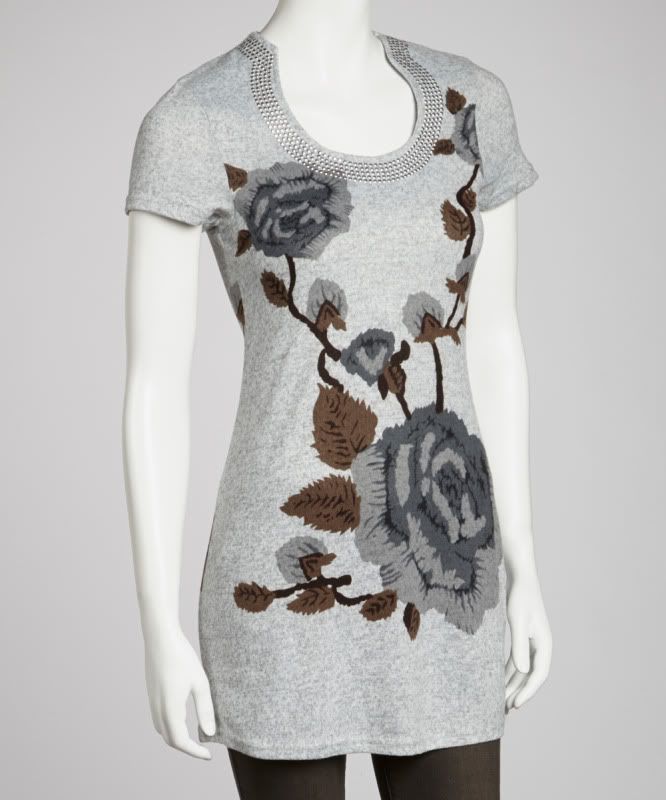 This shirt was $14.99 and retails for $40.
This maxi dress was $18.99 and retails for $52.
This ring was only $8.99 and retails for $20.
That's not everything I've purchased, but a lot of it. As you can see, all of it was a great bargain, all of it was at least 40% off, if not more. Usually more. Another great thing about Zulily is that you only pay shipping for one purchase, and it's as low as $5.99 (larger purchases like computers or strollers might have higher shipping charges, but I've never purchased anything big so can't say how much). So long as you ship the next order to the same address, the shipping is free for the rest of the day. I recommend buying one thing, paying the $5.99, then purchasing everything else you want in a separate order, with free shipping. If you purchase everything in one order, you'll pay a higher shipping charge and miss out on free shipping. On Fridays, you get free shipping for the rest of the weekend! Until midnight PST Sunday, you get free shipping if you buy anything on Friday, Saturday, or Sunday. So I really like that, too.
The main downside to
Zulily
is that you can't return anything. They don't keep an inventory at a warehouse or anything; you buy something and they send their order to the manufacturer, who then sends them however many whatevers they ordered. Then Zulily sends it to you. So Zulily is sort of the middle man, which is how you get such fantastic bargains. But the downside to that is that there are no returns. But so far, I've been happy with everything I've ordered, so it hasn't been a problem for me. The other downside of Zulily not keeping a warehouse is that it takes a while to get your orders. Zulily will usually tell you that something will ship in 2 to 3 weeks, but every order I've ever made has shipped before their projected shipping date. It probably takes about 10-14 days to get your purchase. Sometimes they have things that ship right away, but most of the time you have to wait. So if you're buying something last minute as a gift, keep that in mind.
I hope I've convinced some of you to join
Zulily
, it's a really fun place to shop. I've made 24 purchases since June, and that doesn't count what I want to buy today. Yes, I do get credit if you sign up and make a purchase, I'll fully disclose that. But once you sign up, you can invite friends and then *you'll* get credits. You can get endless credits, but you only get one credit per friend you invite. You don't keep getting credits every time they purchase something, just the first time. They say you'll get $15, but I just had a friend make a purchase and I got $20, so I'm not sure what's up with that, but know you'll get at least $15. So hopefully some of you will go check it out. Happy shopping!