I love beads and all things relating to beads and jewelry making. To some extent, so do my customers, or anyone who purchases and wears jewelry. As the beads and supplies I buy are for pieces that you may buy, I think that you and others may be interested in what I bought and what I'm thinking of doing with it. You can get a little glimpse of my creative process, or what I was thinking of when I bought it.
***
I'm thinking of using both in an ocean-themed crown, with the star hanging on the brow. Otherwise, the star will be the pendant in a necklace, and I'll use more coral along the sides.
Swarovski Starfish
Swarovski Coral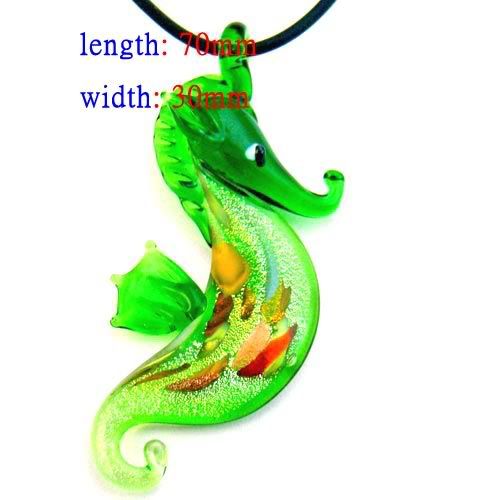 I might go with something simpler, just some green and green blue beads. If either sea horse fits, I can try one in the ocean crown, which I'm tentatively calling a Mermaid's Crown, but I think they are too big.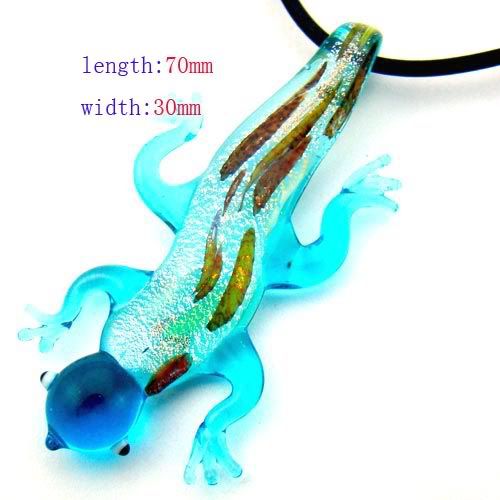 I had no idea what to do with either gecko/lizard when I purchased them, but they were just so unique I couldn't help it. Bad jewelry maker, no cookie. I try to have a design in mind before purchasing items. Otherwise, I'd buy everything in a compulsive "Oooh, that's pretty!" or "Ohhh, that's interesting!" moment.
But now I am contemplating something simple, perhaps on its own on a suede necklace or leather cord.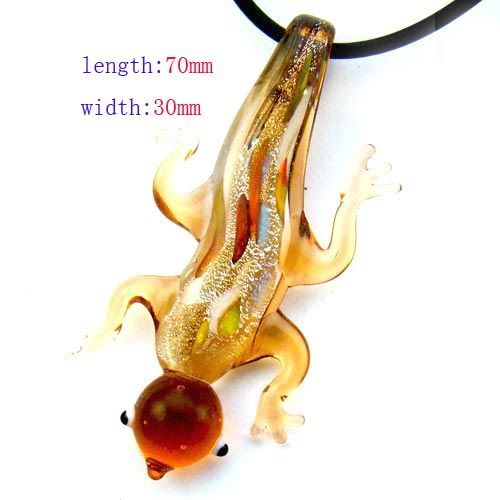 But when I saw this one, I immediately thought, "Browns". Browns with rock-like beads/gems. Rhyolite came to mind first: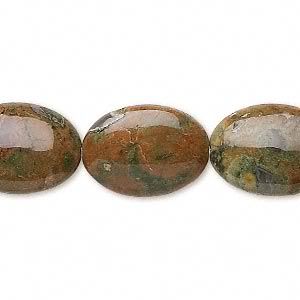 But... I'm leaning towards Moukaite, though the Brown Zebra Stone is also a contender. The petrified wood might be nice, too. Wood and stone, those are lizard-y things.
Moukaite:
Marble Zebra Stone (I dunno why it's zebra stone):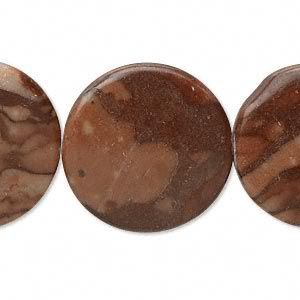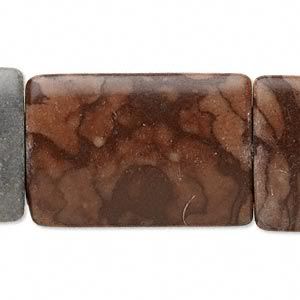 Petrified Wood: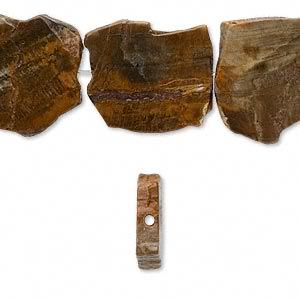 I'm not sure with this one. Orange and red shades, maybe Czech glass and Swarovski crystals. Or red and orange mother of pearl and shells. Maybe orange-y coral, if I can find it. Perhaps a few blue teardrops, like drops of water. Maybe the drops can dangle from the bottom of the sea horse, like he just emerged, dripping from the sea.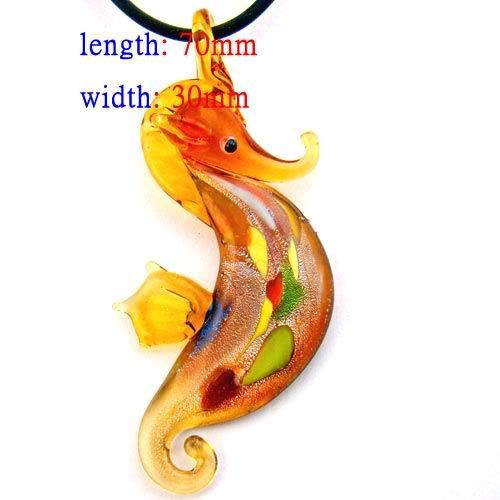 These are only the latest things I have purchased. I still have very, very many beads to share with you. Along with some stories and ideas. I bought some very pretty things recently, not beads, but supplies I want to use to make some crowns, corsages, brooches, and hair clips. My corsages will be mini-bouquets on an elastic for your wrist, but I could easily add a pin to the back instead of the elastic.
I currently have a few plans for crowns. I am nearly finished with my Woodland Crown. It has vines of green wire and green seedbeads, with glass leaves throughout. There are flowers of all colors, blue, red, pink, yellow, some glass, a few silk, and a Swarovski flower or two. There are curling tendrils of green wire and some iridescent white beads threaded throughout to add some sparkle and magic. A beautiful little green bird is attached, but he can easily be removed. I just need to add a few more vines and leaves.
I have plans for a Mermaid Crown, as I mentioned above. This one is pretty obvious. I am planning on using a lot of shells, real and beads, perhaps adorning some shells with Swarovski rhinestones. Starfish, again, both real and beads. All sorts of sea life charms, dolphins, shells, starfish, seahorses, mermaids, fish. A lot of sea colors, of course. I might try to add some ribbon to look like kelp or sea weed. Sea anemone spikes or parts, hermit crab shells. I might try a few sprinkles of sand, but only if I can seal it in place, I wouldn't want anyone to walk around with a sprinkling of sand in their hair! Tear drops in blue shades to look like droplets of water. Pearls and mother of pearl in all colors. I think you get the picture.
I have ideas for crowns for Autumn and Ice or Winter crowns. I am contemplating a Spring Crown, though the Woodland Crown is similar. A Summer Crown would closely resemble the Mermaid crown. Perhaps more specific themes, like roses, daisies, colors, even gemstones. An Easter Crown might be cute, perhaps plan a Valentine's Crown for next year, maybe even a Christmas Crown. I'd love to hear suggestions, if you have any!
As always, thank you for reading and supporting Moonlight Eternal. I truly appreciate it.